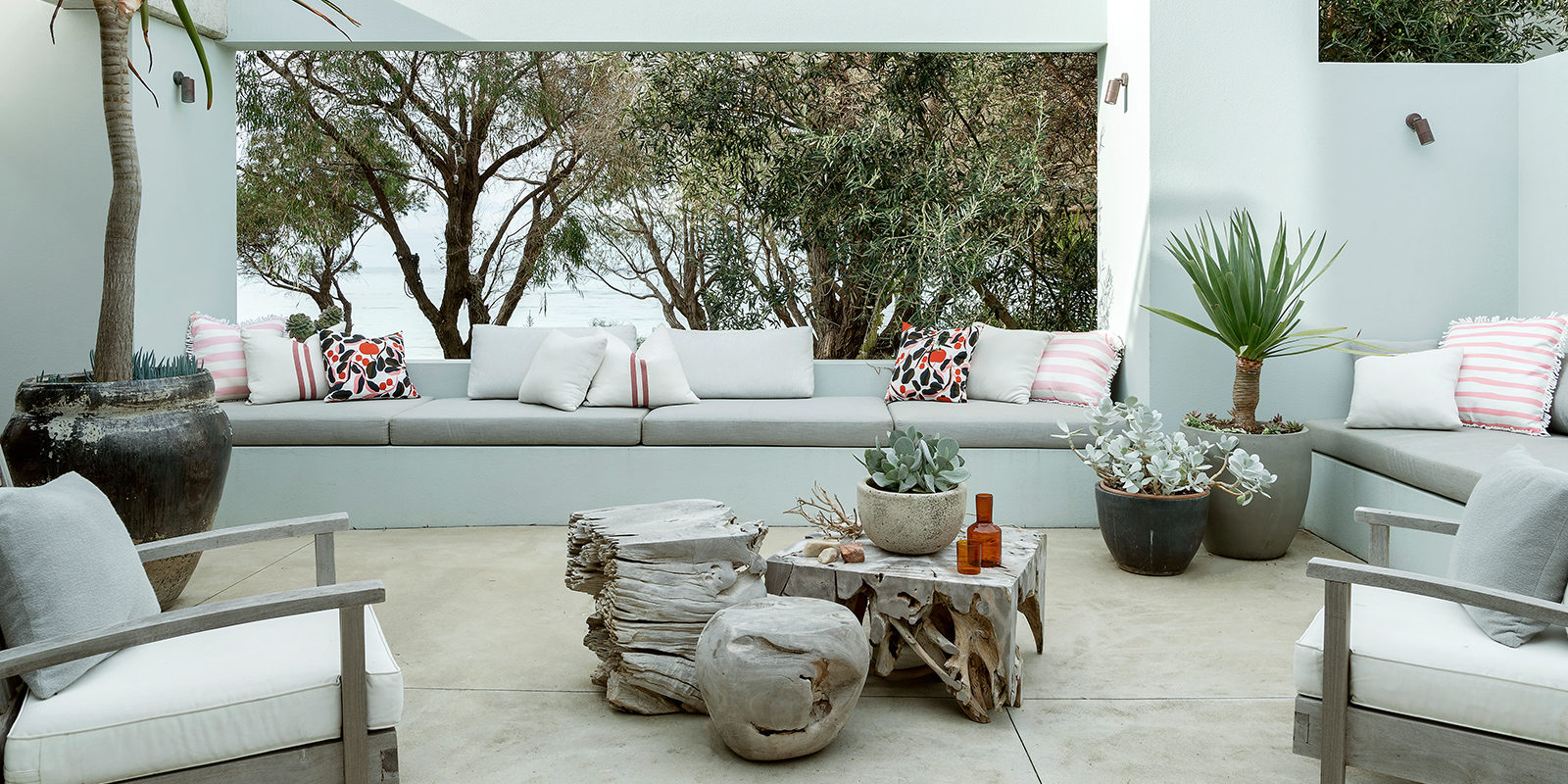 Coastal Beauty, Dunsborough
Beachside living is iconic to a life lived down under. The scent of the sea, the feeling of salt on our skin, and the squeak of the sand beneath our feet reminds us we are home.
For Empire Co-Founder Jill Coleman, life lived by the sea really is her home. Here she walks us through her tranquil and lovely home in Dunsborough in Western Australia – a special place that makes it clear Jill loves her family, she loves nature, and she loves design and interiors.
Jill your home is absolutely beautiful. How long have you lived here?
Thank you! It is so very relaxing living surrounded by nature and by the beach. We built it three years ago and it was designed by a dear friend of ours who is a retired Italian architect.
How do you describe its style and aesthetics?
It is contemporary Mediterranean, built using low maintenance sustainable natural materials like timber, reclaimed teak, marble, glass, and concrete that are perfect for living by the beach.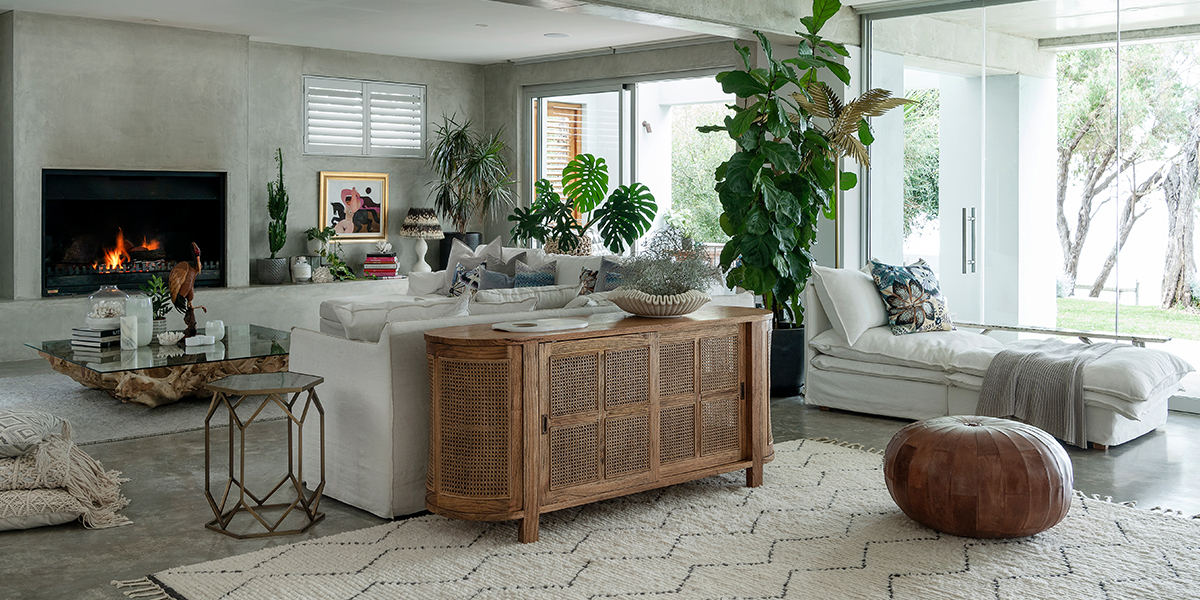 IT'S BEAUTIFULLY OPEN AND FILLED WITH NATURAL LIGHT. HOW MANY LEVELS DOES IT SPILL OVER?
Our home is over two levels. On the first level there is a wonderful open living space that includes living, dining and an entertainer's kitchen that all open straight out onto the beachfront. Also on this level are three bedrooms, ensuites, and a media room and a foyer and atrium filled with indoor plants. Above is the master bedroom and ensuite, home office, art gallery and roof top terrace.
YOUR HOME IS EXQUISITELY DESIGNED, STYLED AND PRESENTED. IS INTERIOR DESIGN A LOVE OF YOURS?
Interior design has always been my love. My father and grandfather were in the building trade, and my grandmother was a couture dressmaker who also loved to work with arts and crafts.
YOUR COLOUR SCHEME IS SO SERENE AND ELEGANT. WHAT INSPIRED YOUR CHOICES?
I chose organic natural tones that blend easily with the landscape and are typical to the native Cape Naturaliste area.
You have used a clever layering of textures including concrete, cane and wood. How important is materiality and texture when styling a home?
The layering of different and varied textures is so important to me. I feel they add to the atmosphere and give a home personality and a real sense of comfort and warmth.

DO YOU LIKE TO CHANGE-UP THE STYLING?
It is always changing - styling is such a temptation for me especially with beautiful new soft furnishings and cushions always arriving at Empire! I have always enjoyed hunting for special one-off pieces for my home. Especially on buying trips - it's always exciting and fun.

YOU HAVE INTEGRATED SOME EXTRAORDINARY OBJECTS INTO YOUR INTERIOR.
I have and it's very exciting to use some of our older pieces collected from amazing buying ventures over the years. We purposely built a home for our five little antique men we found in Changmai many years ago. They have been through a fire and all survived! My other favourite objects are our entrance pieces, including a very big decagon (10 sided) table, which is a very old piece from Rajasthan in India.

YOUR GARDEN AND INDOOR PLANTS ARE SPECTACULAR AND PERFECT CHOICES FOR YOUR LOCATION.
I really enjoy gardening. Our beachfront coastal garden is very low maintenance. The entrance has a full succulent garden and full wall of stags and elks that I have been collecting as one of my hobbies for years. Fiddle-leaf fig is my favourite indoor plant, not only because I really love them but also because they are perfect for indoors, need little watering and are perfect for my lifestyle. Perry and I have always had indoor plants as part of our pride of home.
FINALLY, WHICH SPACE IN YOUR HOME HAS YOU HOOK, LINE AND SINKER?
I know it will sound crazy but probably the kitchen. I love to cook and feel I am always there!