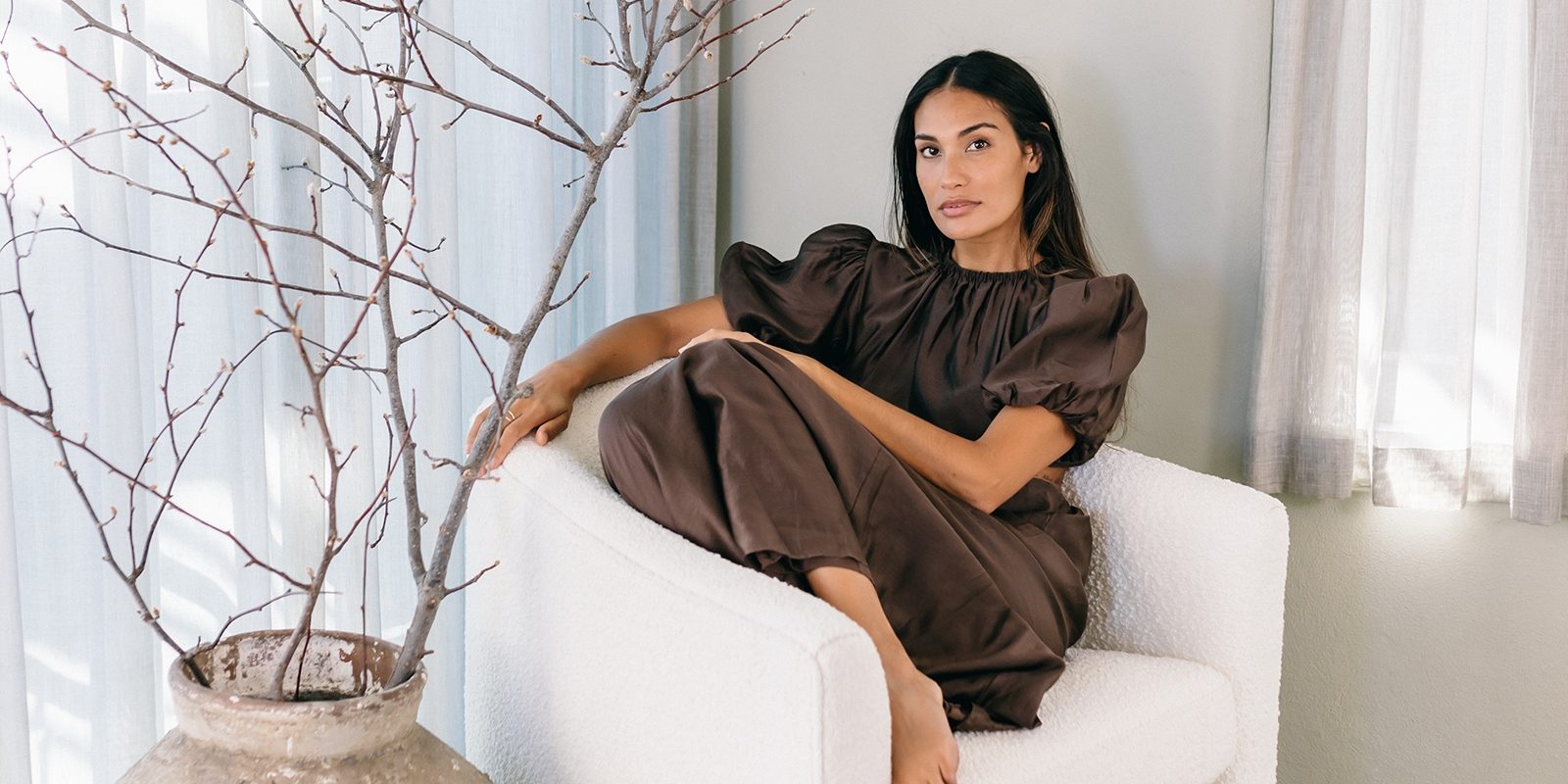 There's something about Rebecca Burrow - uncontrived yet totally alluring, the 32 year old tastemaker embodies the ease and elegance of a life well lived.
A muse to many, EMPIRE is proud to call Rebecca a friend of the brand. What began unofficially with Rebecca dropping hints as to where her husband might want to shop for Mother's Day (editor's note: Mr Burrow played it well with a Missoni bathrobe bundled up in EMPIRE's signature packaging), has blossomed into an ongoing conversation between friends about how to elevate the quality of your life through expressive and enduring design.
After decades of importing rattan furniture, Perry and Jill Coleman decided to elaborate on their aesthetic establishing EMPIRE Furniture & Homewares in 1994 with a fresh take on furnishing that layered the casual Australian sensibility with the chic of wanderlust ~ think handcrafted comfort varnished with the patina of far flung places. Growing up on the idyllic Yallingup farm that has now been reimagined as EMPIRE Retreat, the Coleman's daughter Elissa inherited this same elan for interiors; a metier that took her to New York, Rome and Sydney before returning to her roots as EMPIRE CEO.
With Elissa at the helm, EMPIRE has amassed a cult following for its unique code of 'new nostalgia' ~ forever classic pieces that evoke the kind of relaxed polish that makes any space feel inspired yet familiar.

"A space should tell a story." – Elissa Coleman
It is this emphasis on narrative that informs EMPIRE's eclectic furniture designs and imaginative merchandising, with the immersive and ever changing ambience of the brick and mortar stores proving a lifestyle destination in their own right.
A much-followed model, mother and entrepreneur, Rebecca's feeling for beauty filters through the way she dresses, designs and moves through the world. EMPIRE first encountered Rebecca when she began dating Elissa's school friend, celebrated surfer Taj Burrow. Over the years the two women formed a camaraderie of their own founded on many shared passions ~ for travel, design and the expansive charm of down south.
From her frenetic fashion life as an in-demand model in Sydney's Bondi to the happy chaos of raising Robbie and Bella amid the serene wilderness of WA's south-west, Rebecca's aesthetic has evolved with her sea change, but an emphasis on functional simplicity underpins all eras of her home life. Today, Rebecca's approach to interiors mirrors her personal style; a contemporary coastal mood where neutral foundations are accessorised with a fluid approach to the finer details that gives the space a balance of calm and character.
"I love to play with contrasts, mixing and matching textures and palettes. I find it's the trinkets, ceramics and soft furnishings that can really change the feel of the room".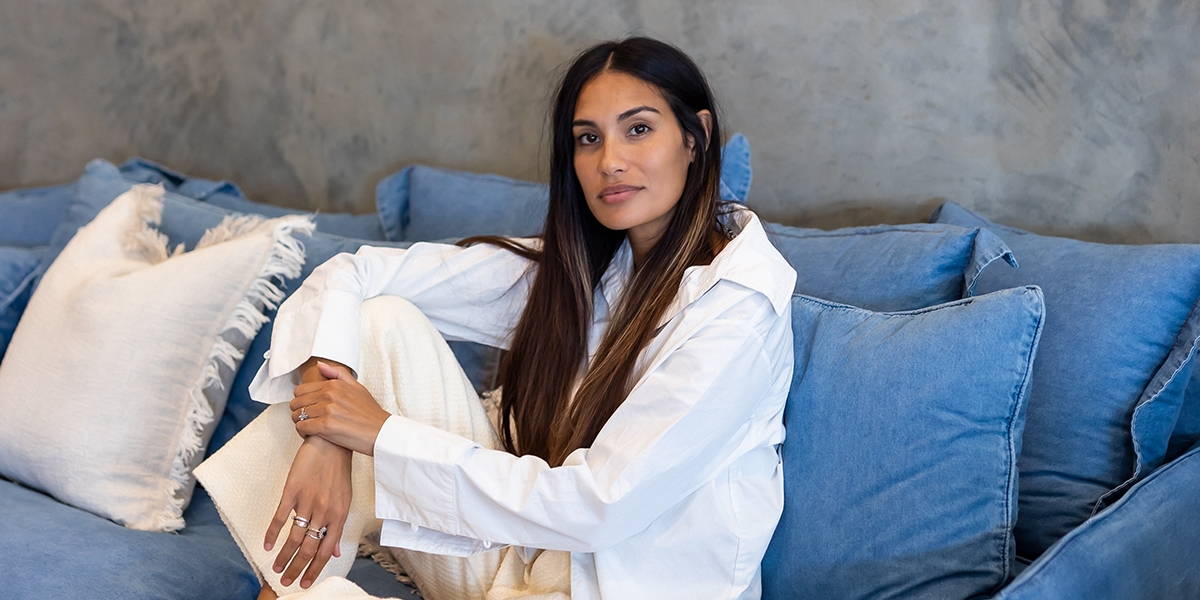 It is this sensibility that will influence the Burrow's forever farm house that is currently under construction. Eschewing an architect in favour of creative freedom, Rebecca's new home will blend an airy Mediterranean mood with the Japanese philosophy of 'wabi sabi' – a raw and imperfect interpretation of beauty – designed to nurture intimate moments at home with the family and maximum ease when entertaining friends. This translates to the artful use of gentle curves and natural textures that will filter through a spacious open-plan layout bathed in natural light.
While smooth neutrals and a breezy minimalism anchor her aesthetic, Rebecca believes the most interesting design outcomes are the result of collaboration, and is always open to a new idea or an unexpected nuance. Creativity aside, Rebecca is also pragmatic, and quickly understood that delegation was key to achieving her vision. A romantic and a realist, Rebecca turned to EMPIRE.

"My best advice to anyone furnishing a home is 'Ask for help'. It can be overwhelming to know how to start, what to do, where to source etc. Interior design really is an art form."
From a Missoni robe to a space of her own, EMPIRE has always understood what this woman wants, and now Rebecca has entrusted Elissa and the Design Services team with making her ideas a beautiful reality. Watch this space.