Empire Founder Perry Coleman
on furniture, family & the wonderful world of empire
My First Job
My very first job was in retail when I was in my twenties. I worked for myself - I have never worked for anyone else. It was the first store my wife Jill and I owned. It was called Raindrops and was in Mandurah, about an hour away from Perth. It was the seventies and I was a bit of a hippy at the time, so we sold lots of jewellery, incense and beanbags.
The landlord took one look at me and gave me his smallest retail space, just 300sq feet. 12 months later, Raindrops was so popular, he offered me the main retail space in the centre's next stage!
Forays into furniture
Jill and I called this new store Peddlers and sold furniture for the very first time. I made a lot of it myself at my father's farm in Pinjarra and imported rattan cane furniture. One day the guy who supplied it suggested we buy his business from him, which we did. Just like that we properly moved into the world of importing. It was the early 1980s and Jill and I started our own franchise called Tropicane Imports. We opened eleven stores, imported all kinds of furniture from the Philippines and Malaysia and Hong Kong and enjoyed our businesses and success.

Sea change
Then the recession hit. We closed our shops, sold the house in Perth, and packed up our young daughters Elissa and Renee for Margaret River. We bought a farm, 260 acres of land, between Dunsborough and Yallingup and ran sheep.
Not long after we moved, a new shopping centre opened nearby in Busselton. The landlord was struggling to rent any of the shops and knew we had a retail background. He offered me as many retail spaces as I wanted to help get the centre up and running. Jill and I channelled all of our experience and opened our next store, Fig Tree Cane.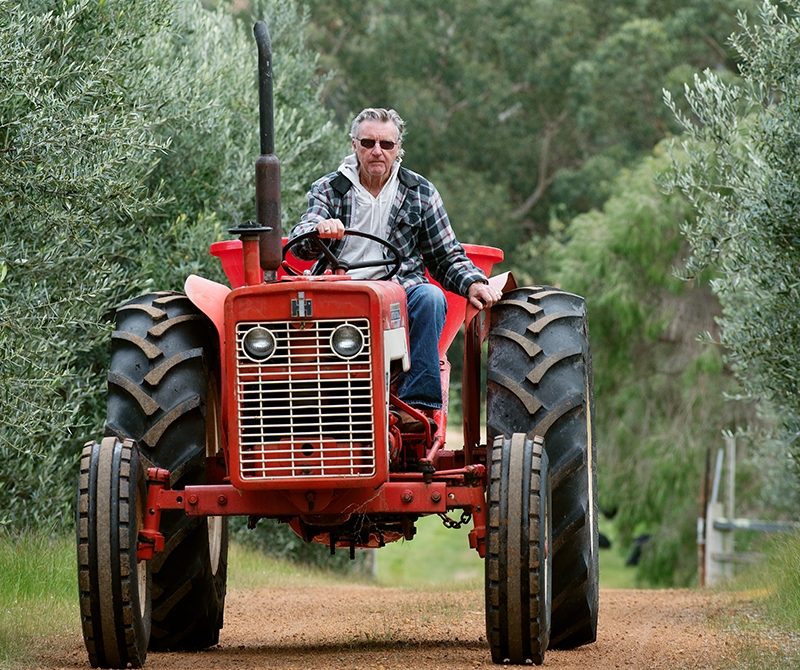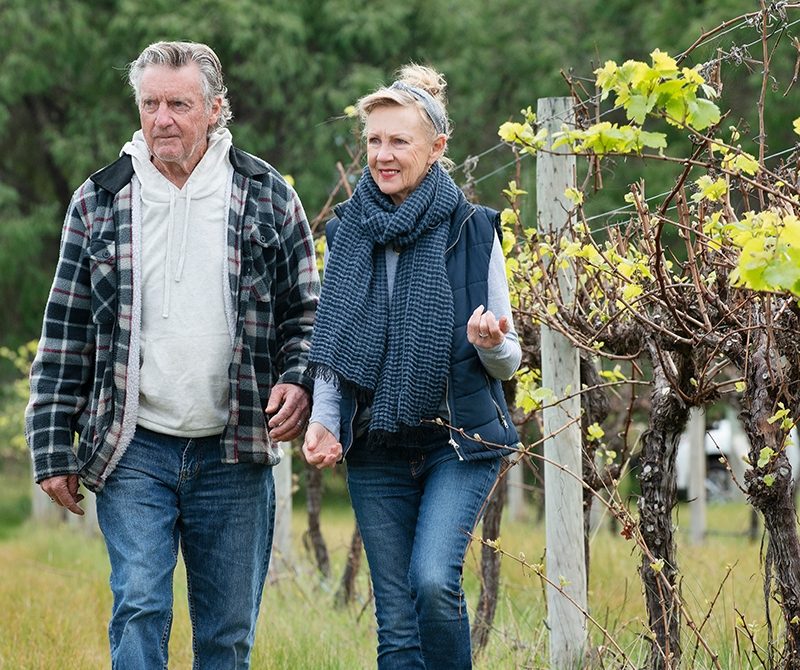 Life-changing Bali

We got an overdraft on the farm to buy Fig Tree Cane, and used some of the money to take the girls away on holiday. It was the first time we went to Bali. This was a long time before it was a popular holiday destination. It was on this trip that I noticed a truck packed with timber furniture. I immediately spotted potential and bought our very first container of furniture.
When it landed in Perthwe sold out in 24 hours. There were customers fighting over it! I got right back on the plane and headed back to Bali. It was on this next trip I met an American guy, Philip, who was manufacturing furniture out of his warehouse in Java. They were some great pieces painted in different colours and with distressed finishes. I took a container of it on the spot. It was the beginning of a long and strong professional relationship between the two of us.
Not long after, Jill and I invited Philip to visit us in Western Australia to see our stores. He was so impressed with Fig Tree Cane he suggested we open one in Perth too. He was keen to invest.
On the way to driving him to the airport we spotted a big warehouse for sale in Hay Street, Subiaco. He told me to stop the car, find a phone and ask how much it was to buy.
The World of Empire
We bought the space, painted it up, Jill did the interiors, Elissa designed the logo at university, and we named it Old Empire for the imported colonial furniture it stocked. We had the store for 10 years and it was wildly popular.
Traders of the Lost Arc

When I was shipping pieces back to Perth, I met the guy running Qantas cargo in Bali. He suggested I travel to Java and start our own manufacturing business. So we did. We flew there in a very small ancient plane and were met on the other side by an old van that drove us to Java's manufacturing hub. It was the most terrifying trip! It was here we started working with locals out of a big warehouse. We called it Traders of The Lost Arc. Later we moved to a much larger space. Today 300 locals work there. It was a life-changing move and I am still thankful to him. Today he is our Financial Controller in Bali and an integral part of Empire's past and present.
Sydney-bound

Just three years later in 1998, Jill and I encouraged Elissa to move to Sydney to open and manage our first store there on Oxford Street in Paddington. Shortly after, we opened more stores in Perth and Yallingup, one in Osborne Park, another in Subiaco and one in Dunsborough. Over the years, we have opened, moved and closed different sites, and today we have five retails spaces across Western Australia.
We love Empire because…
Of the way we feel when we walk into one of our stores. Each one is different and unique; like mini department stores where you can buy everything you need straight off the floor. It is our point of difference along with Elissa's merchandising that we are best known for.
Equally we are proud of our approach to sustainability which we address in different ways. The material we mainly use for our furniture is wood, mainly mango that we source from plantations, as well as teak for our outdoor furniture that comes out of Indonesian government forests. Neither are endangered or rainforest and are readily available. We also use bamboo and rattan for its rapid growth, strength, durability and versatility.
Just as important for our customers as it is for the environment, every object we manufacture or repurpose is handcrafted with integrity, honesty and is made to last. Empire furniture isn't disposable and isn't just for today. Every single piece is crafted with care. It's here for the long haul.