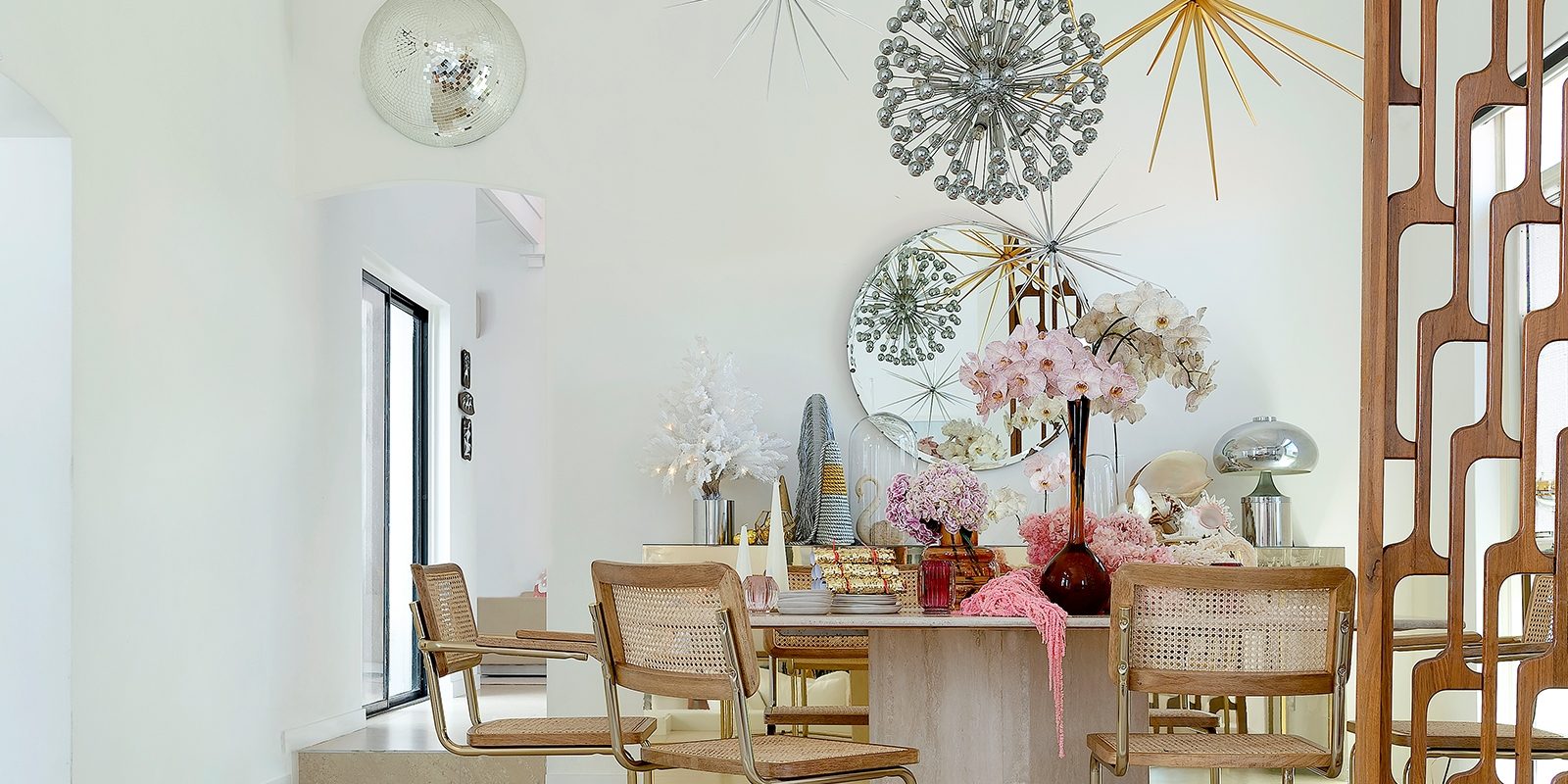 Rebecca Grace's Christmas Styling Edit
We asked Perth florist and Empire favourite Rebecca Grace from Natural Art Flowers in to store to pick out her favourite Christmas decorations.
Here is her edit and best Christmas styling tips to steal....
YOUR FAVOURITE COLOURS THIS CHRISTMAS
Personally I like to use a palette that reflects that the Australian Christmas falls in summer, not winter. This year I am using silver and gold with nude accents and natural elements for a palette of green, beige, nude and white. It's a nice combination to team with strong pops of colour for real impact.
There are no rules when it comes to choosing your Christmas colours. It's more about whatever looks good in your house. So if red and green looks good go for it.
BEST TIP FOR IMPARTING FESTIVE AMBIENCE
The Empire stars I have suspended from my ceiling are fabulous! They are so easy to put up too. When you are decorating, it's good to have something hovering over the table that doesn't take up surface space. It also makes it easier to chat across the table.

YOUR BEST TRICK FOR NAILING A BEAUTIFUL FLORAL ARRANGEMENT
Colour blocking provides real definition and makes a dynamic and bold statement. It is a look that works beautifully with Empire's gorgeous tinted glass vases too.
Try arranging one colour of blooms in one vase, and a second colour in another vase. I find it provides more impact than one vessel holding multiple flowers.
You don't have to fill up your vase either - just a couple of stems look beautiful. It's less expensive too.
SECRET FOR INSTANT INTERIOR GLAMOUR
I love my Empire disco balls that are in my house all year round. They reflect light beautifully and make everyone happy.
THREE DINING TABLE MUST-HAVES
Bon Bons are an easy way of transforming any table into something special and Christmassy. They also help tie in whatever decorations you are doing throughout the house. It's important for me to have a strong theme and consistency throughout – that includes my gift-wrapping. I definitely don't like the presents clashing with the tree!
A beautiful mix of textures is always a must for me. I love these natural ceramics from Empire combined with their gold cutlery, lovely glassware and wooden platters and boards.
Candles are always awesome; especially these lovely triangular cones from Empire that look like little Christmas trees. They look equally pretty displayed any time of year, so I always have them on hand. I personally like all white, but if you are styling a white table then black candles would look amazing.
FAVOURITE NEW DECORATION
I really love the Empire trees this year. White looks so fresh and light, and because it's self-lit I don't have to worry about fairy lights. I am going to keep my tree decoration-free this year too. It looks beautiful and simple.
YOUR FRONT DOOR

I have popped a white wreath on my door that reflects my white tree. I have embellished it with gold and silver tinsel from Empire that sways prettily in the breeze.
SECRET STYLING TIP FOR GUARANTEED EN POINT ELEGANCE
Always style using objects of different shapes and heights. If you don't include varying heights, your arrangement just won't work. If you have an object that isn't the right height, just pop it on its side or raise it. Different heights always make for a better landscape.
PHOTOGRAPHY — Jody D'Arcy