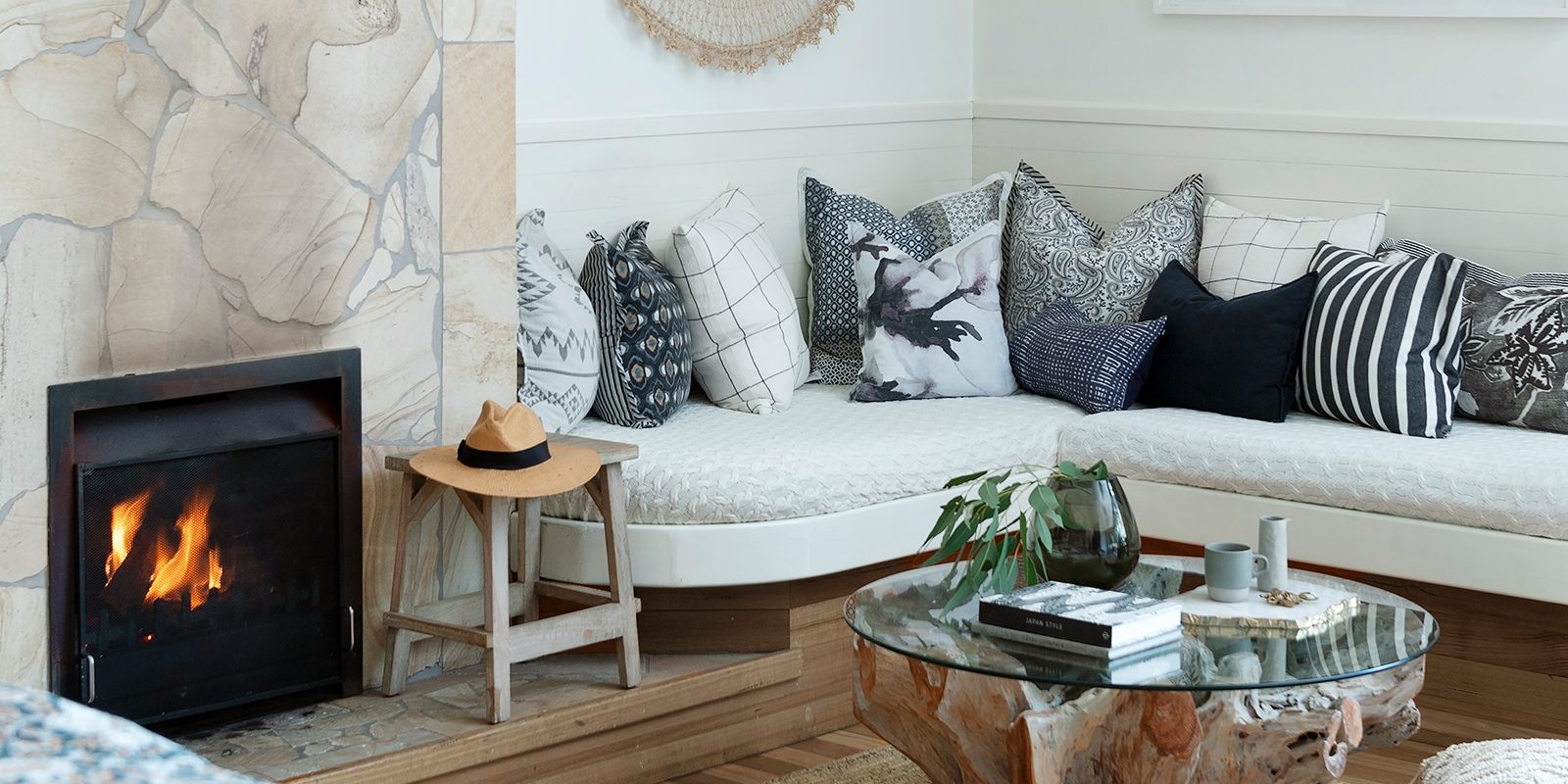 Empire Spa & Retreat Yallingup
A gorgeous old farmhouse constructed of stone and timber in Western Australia's Margaret River reflects everything that epitomises Empire.

Empire Retreat and Spa is our founder's former family home reimagined into an exclusive boutique hideaway. Its design is rooted in its stunning setting – one that is immersed in pretty woodlands, fields and a flourishing olive grove.
Halfway between Dunsborough and Yallingup, the Coleman's former family abode now envelops eleven individually designed modern rustic luxury rooms that yield to its most beautiful natural feature: the view.

Circling a stunning light-filled dining room, the Retreat's outlook embraces the scenery and uninterrupted views that span out over gum trees, grass trees and olive grove.
Taking inspiration from our unique Western Australian heritage and tranquil coastal lifestyle, the Retreat's design and curatorial focus centres on subtle shapes and hues that bring calm and tranquility.
The Balinese-influenced interior is sprinkled with handcrafted décor, beautiful objects and luxe furnishings that make every space the height of considered design and contemporary living.
For a truly lavish stay, we love our one bedroom, one bathroom luxury villa with its large spa tub with a view, outdoor shower, cosy sunken lounge, open fire, kitchenette and private balcony.
There are three split-level luxury villas complete with four-poster beds, fireplaces, kitchenettes, outdoor showers and spa baths, whilst cosier stays are located along the boardwalk and inside the original farmhouse.
Two loft suites in the central farmhouse encompass that gorgeous feeling of hygge. It is candles, deep baths, lavish linens, natural stone and timbers, sheepskin rugs, and that signature Empire aesthetic.
The retreat's common space is designed to feel like your very own lounge room. It revolves around a vast stone fireplace with plush lounge settings that are peppered with plush cushions, cosy rugs, plenty of art and lots of books to flick through.
Downtime is spent within the Retreat's grounds with the local kangaroos and resident geese our only company. We love to start any stay here with a 4.5 hour Renew package at the Retreat Day Spa then take a wander down to the lake.
Come sunset, we pick up a bottle of Empire wine or bubbles straight from the private vineyard and arrange a gourmet picnic hamper to graze on at nearby Yallingup Beach.
Empire Spa and Retreat is located in an idyllic part of the world; a relaxed and hedonistic haven we would love you to experience.
Come join us.



FEATURED
Empire Spa and Retreat was recently voted one of 'ten of the best romantic winter escapes in Australia' by Australian Traveller.
Read the full article here
Empire Retreat and Spa
1958 Caves Road,
Yallingup Western Australia 6282
For Reservations:
+08 9755 2065
retreat@worldofempire.com
Visit our Empire Retreat and Spa website here
View Empire Spa menu here

PHOTOGRAPHY — Jody D'Arcy
STYLING — Samantha Tatulli